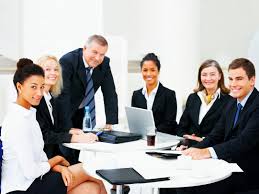 Experience and Expertise
PPI has specialized expertise in performance optimization and process improvement for the professional services industries. PPI uses proven methodologies and best practices to assist clients to address challenges around performance and operational efficiency, re-engineering aging processes, and aligning technology with end-user needs. PPI's focused approach increases project effectiveness and ROI in both small-scale and enterprise-wide projects, producing practical solutions that are guaranteed to improve client operations in support of their capability to provide services to their clients.
From nearly 20-years of providing services to this sector,, PPI has developed broad and deep domain expertise that we apply to all projects, together with an understanding of the industry, the marketplace, and the current trends and pressures affecting our clients.
Opportunities NOT just Findings
PPI does not "blow up" operations to produce findings and reports. We efficiently engage the project team to produce optimal performance optimization opportunities to implement. This is done through an efficient and collaborative "Identify, Review, Vet and Evaluate" process used throughout the engagement
We approach each engagement with the end goal at the forefront - identify performance optimization opportunities that you actually implement. Our Filtering Methodologies enable us to quickly identify critical, actionable productivity opportunities. Only the optimal improvements are selected by the client for implementation.
Providing the Support You Need
Projects are not "one size fits all" - we recognize that every organization and initiative has its own set of needs and priorities, and we provide the support you need in order to achieve your business goals.
PPI can support strategic initiative leadership with thought generation, facilitate white-boarding sessions.
We collaborate with you to find actionable paths to implement your objectives within your timeframe and make sure things work.
PPI works at ground level to translate project goals and strategies into detailed process & performance changes and practical results, including:

Future State Process Analyses and Road Maps
Process improvement implementation
Data & Business Requirements Analyses
Risks/Controls evaluations
Capacity Models & Performance Management
Documentation & Training
Business Scope
PPI projects for professional services clients have involved a broad range of service areas across the industry spectrum. These include:
Business Strategy Development
Change Management
Opetational Transformation
Performance Optimization
Process Improvement
Talent Development

Clients Coverage

A sampling of PPI's clients in the professional services sector include:

Accenture
BDO
Deloitte
EisnerAmper
EY
KPMG
Protiviti
PwC

PPI's projects in this sector cover a wide range of service segments, including:

Benchmarking Best Practices
Business Insights
Business Strategy & Transformation
Competitive Intelligence
Data Management & Advanced Analytics
Performance Metrics, Analysis & Outcomes
Performance Technology Advisory
Process Improvement
Sustainability
Talent Management & Change

For more information about Performance Plus and how we can help you achieve your performance goals, call (732) 981-1200.